CORE BUSINESS
The core business of UNIMAS Holdings Sdn. Bhd.  is divided into four key areas.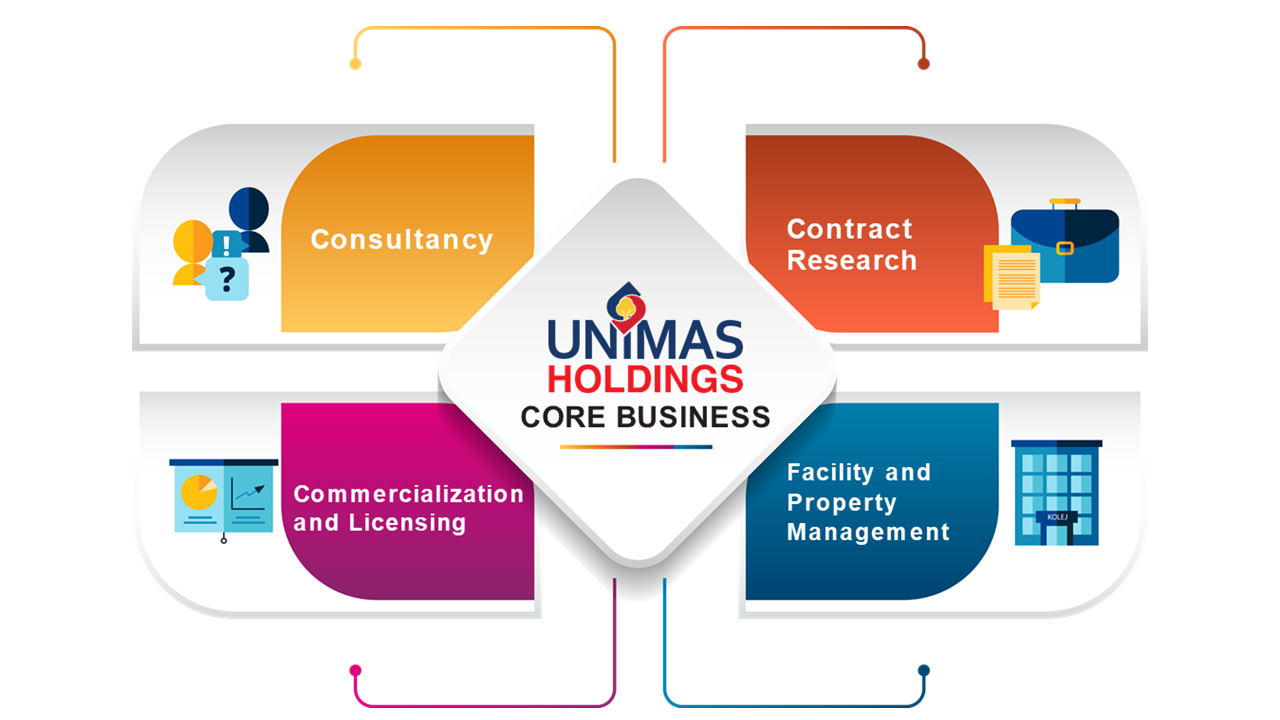 CONSULTANCY
UNIMAS Holdings Sdn. Bhd. plays a pivotal role  in matching the various gaps across industries  with the pool of expertise, knowledge, and  resources available within UNIMAS through  impactful consultancy projects.
COMMERCIALIZATION AND LICENSING
UNIMAS Holdings Sdn. Bhd. serves as the  catalyst in the efforts to commercialize  and  license innovative products and solutions  developed by  UNIMAS researchers.
CONTRACT RESEARCH
Realising the needs of industries in accelerating  their research and development, UNIMAS  Holdings Sdn. Bhd. works closely with UNIMAS  faculities and centres in providing contract  research services to clients.
FACILITY & PROPERTY MANAGEMENT
UNIMAS Holdings Sdn. Bhd. manages several  facilities and properties in generating income  for the university. Some of these are residential  colleges, a communal hall, and a commercial  hub within UNIMAS campus.